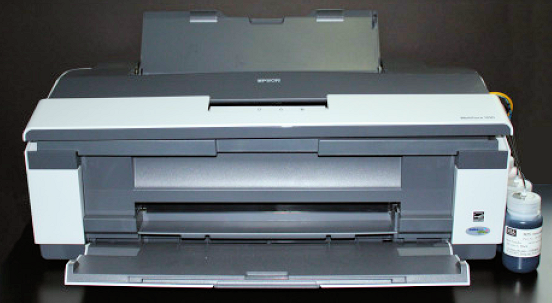 Check out our new line of products for the Epson 1100. We are now shipping the 1100 CFS (continuous flow system) along which can be filled
with OEM equivelant inks or HT (heat transfer) inks for all of your t shirt or heat transfer needs. We also have a complete refill kit for
this printer that includes everything needed to get started refilling for the 1100. This kit will include all tools, cartridges with auto
reseting chips and inks. Also keep in mind that the CFS systems and refill kits come with a 4oz. bottle set that is equivelant to 10 refills
for each color position. Call or click any of the images for any further information or to order your system and save up to 80% on your prints today.